About Gillian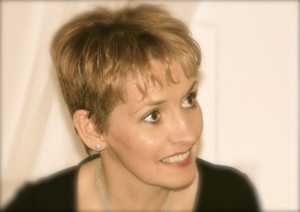 Gillian Draleau, PCC
I am a Certified Coach specializing in assisting professional women step into their power to feel more joyful and fulfilled in their chosen life's work.
As a successful entrepreneur, loving wife and mother to 3 accomplished children (and 2 crazy dogs!) I know first-hand the challenges of the many hats women wear today and at the same time how precious life is.
Through my own journey which began in Ireland and continued in the United States some 27 years ago I have learned that to truly experience life, I need to focus on the present day moment, pdm, and embrace all of the challenges that come my way, changing what's not working and growing from the experience.  From my training and practice working with scores of professionals from small to Fortune 100 companies to enhance their leadership and professional skills, along with developing the personal skills needed to feel more successful. I have developed great insight into the building blocks of personal power and the emotional triggers, we sometimes let stand in our way.  It's these experiences that have shaped me and from which I continue to evolve as I work in support of the transformational desires of my clients towards a life of clarity, purpose, confidence which ultimately leads to success.
As an iPEC trained and ICF (International Coach Federation)  Professional Certified Coach (PCC) I have the skills, expertise and experience to work with your entire self and your unlimited potential.  Unlike other coaches that may only tap into your 10% consciousness, my method of coaching and tools integrate the whole mind and body connection, customizing a tailored approach to your specific needs and goals to create the life you want now. By tapping into your inner wisdom and tackling limiting beliefs and behaviors, I will help you draw out your potential —and empower you to achieve it.
The most common way people give up their power is by thinking they don't have any.
~ Alice Walker ~ 
Let me help you step into your power as a leader, professional and individual.
To learn more about how we can work together to transform your life in a safe, non-judgmental environment, schedule a complimentary session with me by calling  617-871-6171 (Office,) 978-833-8753 (Cell Phone) or contact me here.
Credentials:
Certified Professional Coach with Institute for Professional Excellence in Coaching (iPEC), the premier training institute for professional coaches
Member of the International Coaching Federation, PCC designation
ELI (Energy Leadership Index) Assessment Master Practitioner
Group Coaching Certified through Coach Training Alliance (CTA)
Certified Neuro Linguistic Programming (NLP) Coach
Master Practitioner and Trainer of NLP